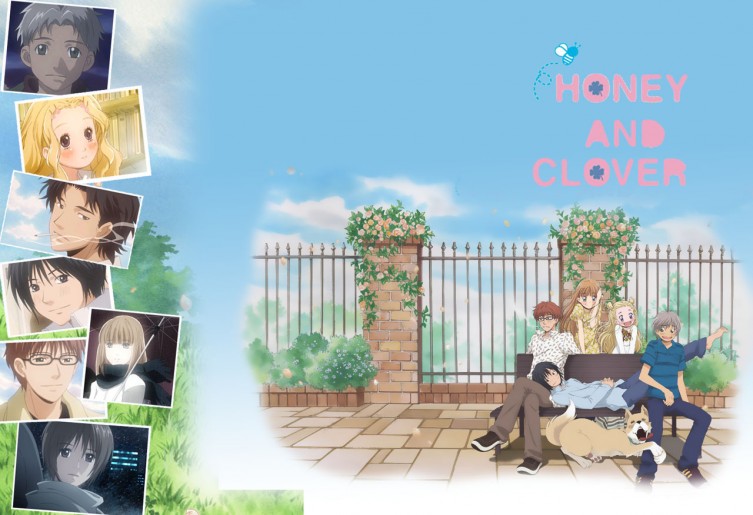 Olá! Aqui é a Tamao-chan. Como vão?
Hoje decidi falar sobre como ocorre a mudança na perspectiva quando vemos um anime X na época de adolescente, e repetimos a dose na idade adulta (e até hoje eu não sei o que é ser isso. Como se descobre?).
Isso aconteceu com Hachimitsu to Clover (ou Honey & Clover), o primeiro anime que passou no bloco NoitamA, com 26 episódios (contando 2 OVA's), em 2005, e mais tarde veio a segunda temporada, com mais 12 episódios, lançada em 2006, sendo ele adaptado do mangá do mesmo nome, que foi lançado em abril do ano 2000 no Japão, e pela Panini em 2009. Ainda teve adaptação em Live-Action, em 2006 (que ainda não assisti. Um dia eu preciso parar para assistir).
E mais uma coisinha: a autora, Umino Chika – cujo pseudônimo veio do nome de seu lugar favorito, um Parque de Diversões encontrado próximo ao mar, chamado Umi no Chikaku no Yūenchi – deu o nome de Hachimitsu to Clover (Honey & Clover) por causa da junção de seus dois álbuns favoritos: Hachimitsu de Spitz, e Clover de Suga Shikao.